Art and Boiron - With Great Heart and Hard Work to Create
Without participation and creativity, it is hard to be happy at work.

Christian Boiron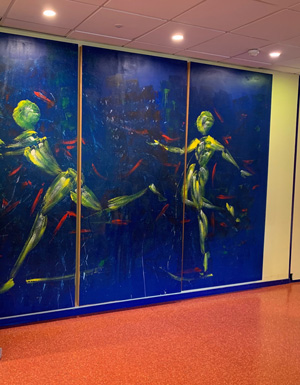 Boiron's visual design infused a strong artistic style which is from its enthusiasm for art over the years and is deeply rooted in the corporate culture. For Christian Boiron, the former leader of Boiron and a member of the family, art is the center of every human being, and every individual and professional activity is inseparable from the expression of art. " Without participation and creativity, it is hard to be happy at work," Christian Boiron says.
From the promotional vision and the appearance of the product to the logo, Boiron has integrated the art intensively. Boiron logo is based on the name of the Boiron family, and it is reinterpreted with art - integrating elements such as nature, earth, and blue water, using delicate and warm brushstrokes supplemented by lively and bright tones to show the fullness of energy and hope.
This artistic style is also integrated into the product packaging. The appearance of Boiron's products is filled with pure color that symbolizes the earth in the background, which complements the brand logo and communicates the brand spirit with artistic expression. The color of the packaging will change in accordance with different product lines and positioning. Such a colorful and beautiful concept is the reason why Boiron's products are always standing out in front of other brands.
Boiron has a brightly colored "heart" that comes from artist Gregorio Mancino, who was invited to reinterpret the company's icon with an emotional and creative expression of happiness. Gregorio Mancino from Italy, also known as Greg, is an artist known for his "heart". His studio and research studio are in Milan, the world's art center. Yellow, orange, and red... a colorful heart with a little curly tail has always been Gregorio Mancino's signature painting. Each heart is hand-painted by Gregorio Mancino and each of them is unique.
The office environment of Boiron Group is also surrounded by art, where color and art have become an inseparable part of BOIRON's branches around the globe. The Boiron Italian headquarters in Segrate, Milan is filled with quirky pictorial expressions by the artist Gregorio! Every office, nook, and cranny has been meticulously customized and designed to be filled with Mancino's wondrous and breathtaking artwork. Christian Boiron commented on this sincerely: "Happiness is there, we can't see it but it's within our reach. "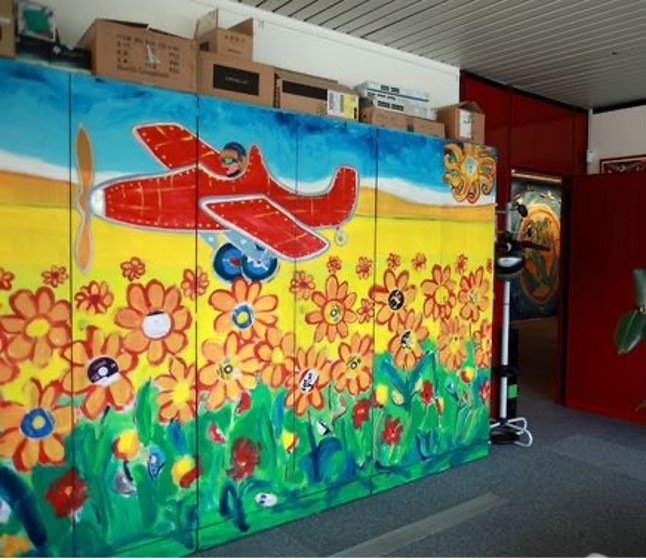 "Bring a smile to the world with my art", Gregorio Mancino is also an artist who is keen on charity work. Boiron "flew" to all parts of the world with this heart and spread positive emotion, happiness, love, and warmth including China. In the 2019 China Net Tibet Charity Tour, this iconic "heart" appeared together with Boiron contributing to the charity event called "Out of the Plateau to Explore Beijing".
BoironN understands the importance of art, is passionate about charity, and cares about the healthy life of children, people, and society. Coinciding with Gregorio's philosophy, BoironN also established the Omeoart Association in 2001 to promote contemporary art and various art programs in hospitals across Italy and other countries. "Happiness is the truest state in which a person seeks to express one's existence." Boiron is in harmony with happiness through the concept of art, creativity, and health, striving to pursue a state of complete wealth in physical, spiritual, and social means.