KNOWING IF YOUR LITTLE ONE IS TEETHING and HOW YOU CAN HELP
HOW DO YOU KNOW IF YOUR LITTLE ONE IS TEETHING? MOST BABIES EXPERIENCE INCREASED DROOLING AND CRANKINESS. HERE ARE SIX SIGNS OF A TEETHING BABY FROM PARENTING.COM:

1/ THE NEED TO GNAW
The pressure of an emerging tooth beneath the gums may be relieved by counterpressure, so teething babies often want to chomp on things. The chewing instinct may also be a response to the odd sensation that something's going on in there.
2/ PUFFY GUMS
Before a new tooth erupts, it can cause a red, swollen, bruised-looking area on a baby's gums. Sometimes the gum bulges with the emerging tooth, which you can see faintly beneath the skin (if you can convince your baby to open his mouth for long enough).
3/ EXCESSIVE DROOLING
Increased spittle can herald a new tooth—– but it's also a normal developmental stage of infancy, so don't assume that drooling means teething. There's no way to tell whether your baby's saliva is the result of teething or not, though it may be if you also see signs of drooling.
4/ FUSSINESS, ESPECIALLY AT NIGHT
Tooth eruption—–when the tooth moves through the bone and gum—–tends to come in stages, with more activity at night than during the day, so your baby may be more irritable in the evening.
5/ EAR PULLING
While it can also be a sign of an ear infection, tugging can be a symptom of teething: The pain from the jaw gets transferred to the ear canal.
6/ A CHANGE IN EATING HABITS
Babies who are eating solids may want to nurse or bottle-feed more because a spoon irritates their inflamed gums. Others may do the opposite, eating more than usual because the counterpressure feels good. And babies who are still on the bottle or breast may begin feeding eagerly but pull back because the activity of sucking puts uncomfortable pressure on the gums and ear canals.
Since some signs of teething may actually be signs of illness, please call your baby's doctor if the above symptoms don't ease after a few days or if they worsen.
HOW TO COMFORT YOUR BABY DURING THE TEETHING PERIOD?
Massages
As parents, we would do anything to comfort and soothe baby during teething. Here are a few massages that will help distract the infant during this difficult time.
Localized massages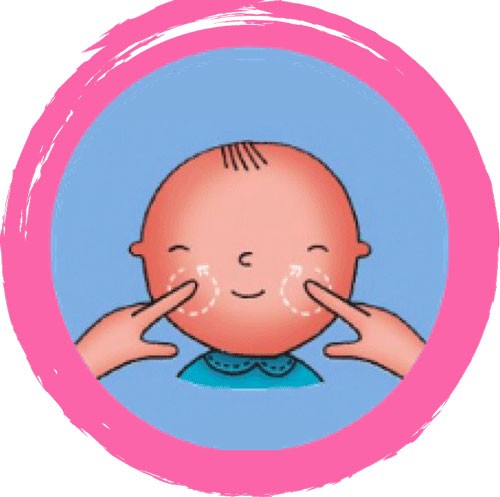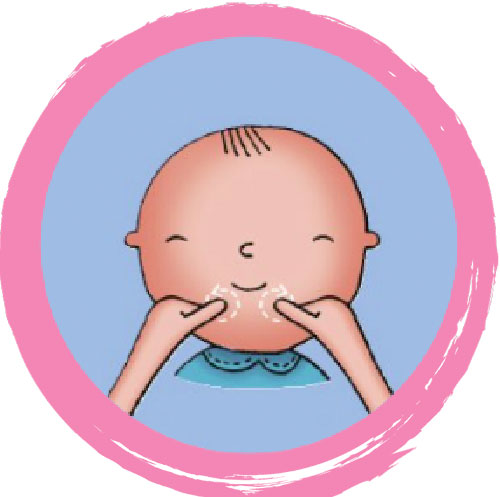 1, Make yourself comfortable in a calm, quiet place. With your thumbs gently rub small circles on baby's skin in the area around his upper lip. Exert moderate pressure and adjust it according to baby's reactions.
2, Next, move your hands towards the middle of his cheeks and with your index fingers, trace out larger circles.
3, Do the same thing on the lower jaw: make small circular movements with your thumbs.
While massaging, describe each movement to baby to reassure him: calming baby can also be accomplished through words.
Massages associated with reflexology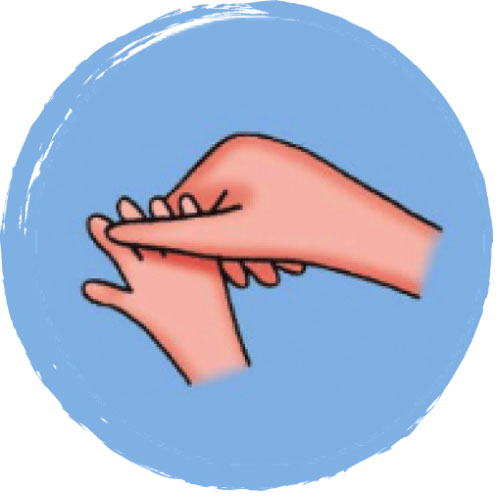 1, Make small circular movements at the base of each of baby's nails. Make sure to work carefully at the base of the nail, not directly on the nail.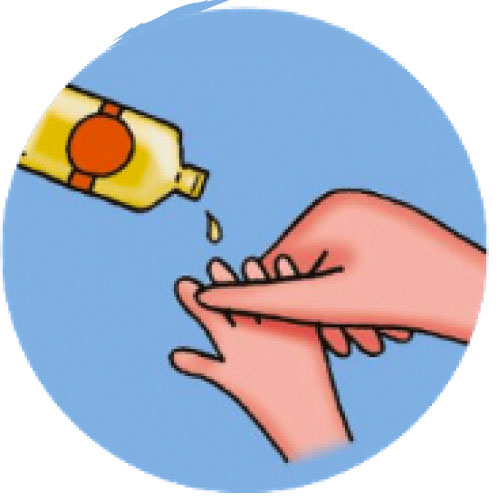 2, Adjust the pressure and if your fingers don't slide along easily, rub them with a drop of softening oil.
3, Repeat this massage on all nails of the hand as long as baby seems irritated by teething.
In the hand, the area that corresponds to the gums is located at the base of the nails, and massaging it regularly helps to relieve pain associated with teething.